Professor Taina Tukiainen interview at Tallinn Innovation Camp 2018
Check out the first progress and regional pilot plans by clicking here!
It is about fostering bottom-up regional innovation through peer-to-peer learning and entrepreneurial discovery process in a series of Innovation Camps. Smart-Up's network reaches out to EU RIS3 experts – EU Committee of the Regions & Joint Research Centre – to learn, get advised and enable orchestration of innovation hubs throughout Baltic Sea Region.
The Smart-Up story is about piloting and experimenting with new solutions in societally important areas: healthy ageing, climate change, circular economy and smart city. And it doesn't stop there. Smart-Up is about scaling results to the whole Baltic Sea Macro Region.
Smart-up BSR on Twitter
Aarhus Municipality has established a partnership with some of the strongest local institutions to communicate the UN's 17 SDG's to citizens.
A physical space at Dokk1, which also hosts the main library, will act as the platform - more here : https://t.co/n4TXtp8DEC (in Danish)
Twitter feed video.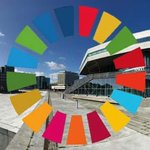 The Danish Centre for Public Sector Innovation announced a new innovation award. The Mayor of Aarhus, award jury member, states that new solutions are needed to tackle societal challenges & the award is to honor the ones who can make innovation happen!
https://t.co/6NVgM2ANo6
Cursor Oy hosted E-procurement and digitisation themed seminar for Future Ecom project partners in Kotka, Finland 19.-20.3. Inspiring expert presentations were given by e.g. Google Finland about trends for eCommerce and Finnhub assoc. on logistics Tinder. #b2becommerce
Twitter feed video.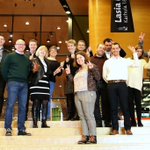 Load More...