Professor Taina Tukiainen interview at Tallinn Innovation Camp 2018
Check out the first progress and regional pilot plans by clicking here!
It is about fostering bottom-up regional innovation through peer-to-peer learning and entrepreneurial discovery process in a series of Innovation Camps. Smart-Up's network reaches out to EU RIS3 experts – EU Committee of the Regions & Joint Research Centre – to learn, get advised and enable orchestration of innovation hubs throughout Baltic Sea Region.
The Smart-Up story is about piloting and experimenting with new solutions in societally important areas: healthy ageing, climate change, circular economy and smart city. And it doesn't stop there. Smart-Up is about scaling results to the whole Baltic Sea Macro Region.
Smart-up BSR on Twitter
Climate-KIC's Pioneers into Practise brought Julian to Helsinki-Uusimaa Regional Council. Read here his report on Safe and sustainable mobility in the Helsinki-Uusimaa region https://t.co/GV5ekLk9d5

Check: https://t.co/l2x8PLyVBv #Sustainability
They are young, they are smart and ambitious and they have common ideas on making the youths' voice more hearable by decision-makers! We are happy to observe how Polish-Finnish youths cooperation is being born. #Smartup_BSR #smartupbsr #omggs #innocamp
Twitter feed video.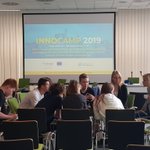 "Together we have created a great community of innovation and creativity in solving common Baltic Sea challenges. Thank you for that!" - said Taina Tukiainen from the Aalto University in Finland, #Smartup_BSR #smartupbsr project coordinator #innocamp #omggs
Twitter feed video.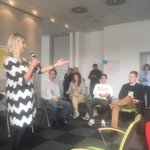 Load More...